Writing Guest Posts: Steps For Successful Guest Posting
Welcome to the world of guest posts – a world ruled by links and guests! But let us warn you now that it's going to be a difficult road. You will have to be consistent about posting for at least the first six months. But it's going to be worth it, considering you can obtain unprecedented results from this popular marketing tactic.
So without wasting any time, let's dive deeper into the world of guest blogs and all the tips you need to boost your guest blogging skills.
A Successful Guest Blogger's Guide: Steps For Successful Guest Posting
When you start writing multiple guest posts, or rather guest articles for top-industry publications, you will able to obtain trust and connect with your ideal target audience. One honest piece of advice? Always reply to comments under your posts. This will boost your industry authority.
So, we have curated a list of steps you can use to boost your guest posting skills. Scroll down to find out now!
?Industry Tip:
If you feel like seeking help from industry favorites and doing quality guest posting, you can always check out Blogger Outreach. Why do we like them? Original content, free consultation with experts, and a great turnaround time. 
Write All Your Guest Blogging Campaign Goals:
Before you start interacting with other bloggers in the industry, ask yourself why you want to do guest posting.
Do you need external links to high-authority domains?
Do you want to establish yourself as a successful guest blogger in the industry?
Do you want to boost your subscriber count?
Do you want to generate business opportunities?
Writing your goals down will help you be focused on your specific goals and not get confused from time to time if you are just starting out. You can follow the S.M.A.R.T. goals strategy for this!
Here's a glimpse of the popular strategy!
S: Specific
M: Measurable
A: Attainable
R: Relevant
T: time-bound
If you follow this strategy, it will help you to stay focussed, which in turn will help you to produce high-quality guest posts.
Search Authority Blogs For Guest Blogging Opportunities:
Now that you have established your goals, your next move will be to find high-quality authority blogs for guest blogging opportunities.
Here's a look at how you can start your search for domains!
Start with the obvious, Google.
Type "industry keyword + submit a post."
Type "industry keyword + guest post."
Type "industry keyword + guest blog."
Type "industry keyword + guest posting guidelines."
The purpose is to find high-quality blogs in your industry, especially if you want external links – earning those links is essential for building your reputation in front of businesses. So the next time you are searching for guest posts, it's important that you settle down for good blogs with high-authority domains.
Evaluate Your List Of Blogs And Find The Ones That Fit You Best:
Once you have managed to get hold of a number of sites to publish your guest posts, you have to make sure that you are separating the wheat from all that caff. You have to aim towards refining your list – check every single blog, one after the other.
Here are a number of tips you can use while determining if the blog is good or not!
Recheck the guest posting possibilities on the sites.
Ensure that your audience actually visits these sites.
Check if the site publishes plag-free high-quality content.
Create sections inside your blogs based on your goals.
Lastly, ensure that the blog has a link profile that's non-spammy.
You can always seek out posting services in case you fail to find high-quality guest posting sites. Because there's literally no point in aiming for websites that won't help you reach your goals.
Do your Research And Work On Awesome Content Pillars: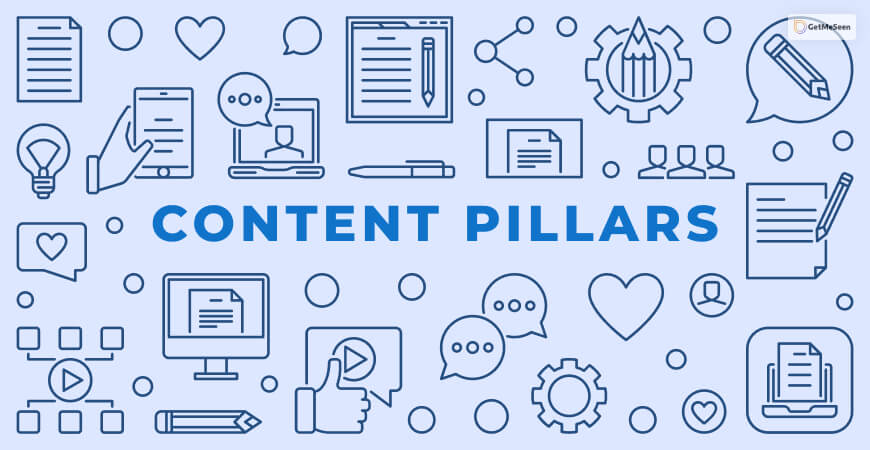 Your target website owner likes your guest blogs. Well, that's not enough! They have to love your blogs.
Here are a few tips for producing high-quality ideas for your guest posts!
Avoid irrelevant and outdated information.
Read several published guest posts.
Determine the knowledge level of your audience.
You can also opt for free guest posts and focus solely on creating good-quality content when you are starting out. Once you have nailed the free guest posting scene, you can move towards paid guest blogging. 
Time To Send In Your Pitch:
Before you send in your pitch, understand that website owner and editors receive hundreds of emails every day – and high-domain authorities receive even more emails about guest posts. So you have to make sure that your pitch doesn't get lost amongst all those other emails. 
Here's what your pitch must contain,
Short,
Specific,
Personalized, and
Credible.
But where should you send in your pitch? Of course, emails of website owners or even editors. If you are aiming for big names like Huffington Post, you can also contact individual site owners.
The three basic possibilities that you can face after sending in your pitch are as follows,
Ideally, the editor can just accept your content idea, and you will get a positive reply.
If you get feedback, use it and resubmit after improving your pitch.
Nobody responds.
When you don't receive any reply, it's best to wait for a week or two before sending a follow-up email. Our advice? Never write off website owners before sending three emails, at the very least.
All The Work That Follows After Your Pitch Has Been Accepted!
Congratulations on getting your pitch accepted! But all the work clearly doesn't end here – there's so much more!
First of all, you need to write an epic guest post and set up all your landing pages. Here are a few tips!
Collect required length, style details, and formatting info.
Once you finish writing the post, it's time to edit. Make sure the content matches the personality of the blog.
Give at least one image free of copyright for every three fifty words.
Get your author bio ready.
Set up all your targeted landing pages.
Once you are happy about your content, email it – now prepare yourself for several rounds of editing. High-authority sites can easily for four to five rounds of revision. But don't worry, the more you write, the lesser number of revisions you will encounter.
Once your guest posts are published, always promote the same, and don't forget to express your gratitude, especially if you are just starting out in the guest blogging industry. 
In this case, you can,
Share the post with your entire mailing list.
Share the post on different social media platforms.
Mail the post to the people and brands you have mentioned in it.
Frequently Asked Questions:
Check out the most frequently asked questions about guest posts mentioned in detail below!
1. What Is The Process Of Guest Posting?
Guest blogging or guest porting refers to writing and then publishing content on a website that's not yours but ideally in a similar niche. This comes with the goal of easily reaching a larger audience while boosting rankings on search engines and also establishing your business as a solid authority brand. 
2. How Can I Improve My Guest Posting?
You can check out the tips mentioned below for boosting your guest posting skills!
⦿ Determine your goals.
⦿ Find websites for contribution.
⦿ Connect with the website owner.
⦿ Select writing topics.
⦿ Make a great pitch.
⦿ Produce high-quality content.
⦿ Work on your author bio.
⦿ Be consistently responsive.
3. How Do You Write A Perfect Guest Post Pitch?
Check out the tips mentioned below if you want to write perfect guest posts!
⦿ Build relationships.
⦿ Prove your worth.
⦿ Do good research. 
⦿ Prioritize subject lines.
⦿ Understand and respect your editor's time.
⦿ Write once but edit twice.
⦿ Offer original and creative content.
⦿ Keep it short.
4. What Is Guest Posting In Seo Example?
Guest posting or guest blogging refers to writing content for a different company's site. Ideally, bloggers create content for blogs with similar content within their niche to boost their website's traffic. This is usually done with the help of external links from high-authority domains. The end product? A boost in the blogger's domain authority.
And It's A Wrap!
Once Google publicly shamed guest blogging, several bloggers started doubting the effectiveness of a good guest post. But it continues to be relevant. If you want to become successful at guest blogging, you need patience and some diligence before you can strike gold. In the absence of immediate results, don't just quit your guest posting campaign.
Keep working on connecting with your audience and staying active! So tell us, what do you think about writing quality guest posts? Don't forget to share your experiences with us in the comments below.
Read More: