An Effective Guide To Private Blog Networks
When you want to improve your website's ranking capabilities, you need to resort to link building. It is the only viable way of getting recognition from Google. Private blog networks or PBN come in handy when you are planning to set up a stable link-building strategy for your blogging website.
It is a way of Manipulating Google's algorithm to improve your website's search visibility. Many bloggers often look for PBNs but are unaware of the risk and rewards of the practice.
So, what are the benefits of PBNs, and what can go wrong with PBNs? If you are looking for an answer to that query, then you are at the right place. This article will offer you a clear idea of this topic.
What Are Private Blogging Networks?
You can think of it this way – you create a network of multiple blogging websites that exist solely to support another existing website. This process helps you improve your existing website's search visibility.
Bloggers often build new websites or buy old domains with a high authority to use them for link building. Some bloggers earn a backlink. But, thanks to private blog networks, you can use them to link back to your website whenever you want. Also, you can use as many anchors as you need.
You can boost whichever page you want to boost and whenever you want. However, this is not as good as it sounds. There are both pros and cons to this method. The use of PBNs can affect the webmaster's guidelines, and it can cause your page to face harsh penalties from the search engine.
How Do Private Blogging Networks Work?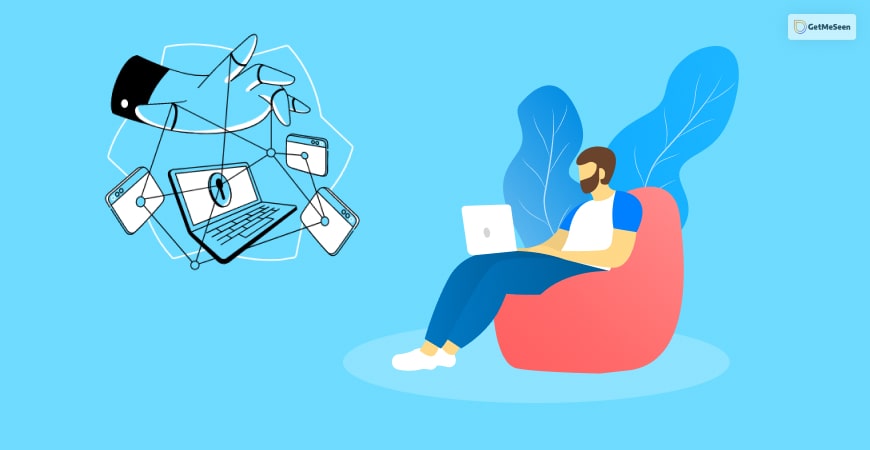 Google uses a website's link profile to decide where to rank them in the SERP. This is why link building is an important action that bloggers need to build a healthy link profile for their website.
However, acquiring links from other websites takes time and effort, so people use the shortcut method of PBNs.
Webmasters look for expired but authoritative domains (authority is generated b the previous link profile of those domains) and publish low-quality AI-generated content to generate links for the websites.
However, Google only values high-quality content; and when you create links from private blogging networks using AI-generated or low-quality content, what you are doing is using Google's intentions to support link profiles.
But Google has now evolved to a point where it can easily track links from PBNs and can penalize your website for this practice. Indeed your website will see an improvement in terms of search ranking. But, it does not work in the long run.
Why Should You Use Public Blogging Networks? And Why Should You Not?  
Theoretically, you should be against creating such a network to boost your website. However, some reasons make opting for PBNs a reasonable decision. Go through these pros and cons to clearly understand the same.
Public Blogging Networks Pros: Why Consider PBNs?
Here are some pros of using PBNs–
Getting links the right way is difficult and time intensive. Webmasters need to do a lot of email outreaches, digital PR, broken link building, resource link building, and more. You need to reach out to journalists, bloggers. But, with PBNs, you can skip all of this intensive effort.
When using public blogging networks, you control the page you want to link back to, the number of anchors you want to use, and when you want to get your link built for a required website.
You will also have autonomy over the number of links you want to create for your website.
Also, since you own the PBNs, you get links for free. You can also use the websites to generate short-term traffic for your website.
Public Blogging Networks Cons: Why Consider PBNs?
Here are some cons of using PBNs for link building –
When you use public blogging networks excessively to generate links, google can identify the practice. As a result, the search engine might start ranking your website lower. In the worst scenario, your content might be completely removed from appearing in the search results.
Google can also identify the links that are built through unnatural means. When Google deems links unnatural, it can affect your website's ranking. Google may even ignore your links. When most of your links are ignored, it will affect your ranking.
Your website might get penalized. Also, the PBN links you purchase may be worthless.
Google can track footprints shared across different websites. As a result, it can track PBN websites by tracking – Shared IP addresses, Domains bought from auction sites, the Same web hosting provider, etc.
Also, if you purchase links from PBNs, you are wasting your money. You may see a positive impact on your ranking. But it will be temporary. There is a chance for the ranks to fall and the traffic to disappear. That is why spending money on PBN link building is not wise.
Link building from Public blogging networks actually works. But doing so by paying money to others is not worth it. Instead, if you really want to resort to this method, it is advisable to build your own PBN. However, if you have PBN-generated links, you should get rid of them for the long-term health of your websites.
Bottom Line
You can use tools like ahref during website audits and filter out the PBN-generated links. So, whether you should or should not use PBNs for link building is completely up to you. But we advise you to eliminate toxic links that might affect your site's health in the future and create possibilities for you to face manual penalties. I hope you found what you were looking for in this article.
However, if you have any additional queries related to the same, please let us know through the comment section. We will get back to you ASAP.
More Resources: