Step By Step Guide To Start A Business Online
How to Start A Business Online? Starting an online business is easy. It does not require you to spend a lot. But, there are still some good decisions to be made. If you really want to benefit from the new online business you are planning to start, you need to follow the steps I have provided in this article.
Starting from doing a well-rounded plan to making profitable sales, there are lots of necessary steps you need to do right. That is what this article is for. Here, you will learn how to start an online business from scratch.
Tips You Need To Start A Business Online
Below are some valuable and must-follow steps for starting an online business. Go through these steps for starting your online business from scratch –
Ask Yourself: Is It A Feasible Idea?
Starting an online business is easy and pocket friendly. Does that mean you should barge in and start right away? No, you should take a step back and assess if the idea you have is feasible.
You may have a brilliant idea, but if the products are not successful, the business will never make it through the market competition. Even the most brilliant ideas fail. So when you are thinking of entering the market, and starting a business online, ask yourself a few questions.
Does your product offers a solution to an existing problem potential customers are facing?
Is the product or service solution you offer cost-effective?
Will people spend money on what you are selling?
How much will you have to spend to reach the people who need the solution you are providing?
Develop A Business Plan
Once you ask yourself the questions I have listed above, you will have a clear idea of the feasibility of the business you are planning to start. So, if you have positive answers to those questions, you can move forward with a plan that fits your business.
Now why do you need a business plan? Because it will help you track and expect any potential problem popping up down the road. This will help you understand the growth and the level of profit you can expect. With a business plan, you will understand how to successfully use the resources at your disposal and dodge any potential road bump.
Similar to a physical retail store, a business plan is important when you want to Start a Business Online.
Choose A Business Name
So you come up with a name only to find out that it is not available as a business name within your state. Or a domain with the same name already exists.
Yes, starting an online business may feel like a bumpy ride. But you can make it smoother. Choosing a business name is very important, and you need to be pretty choosy about choosing a business name. You need to check several aspects, such as –
Availability of the business name in your state.
Check if the domain name is available.
Username availability on

social media platforms

.
It is really important for you to have a domain name that fits your business name. However, if a domain of the same name is not available, you can look for other permutations of the same name.
Choose A Business Structure
A business structure determines the legal and tax requirements your business should meet. When you want to Start a Business Online, you can choose from the most common business structures, such as –
Sole proprietorship.
Partnership
LLP
Or corporation
A sole proprietorship is a really good business structure if you are starting a really small business. If you are venturing into a new business with a partner, then you need a partnership business structure.
But LLC or limited liability company is the best business structure if you want to keep your personal and business liabilities separate. You can also set up your business with a corporation-level structure. A corporation structure provides limited liability of LLC. But it is more difficult to set up or maintain.
Complete All The Other Legal Tasks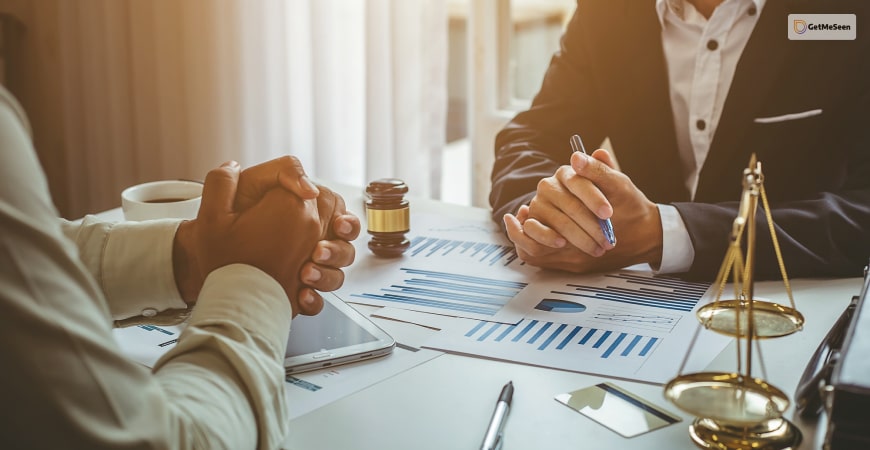 Similar to setting up a brick-and-mortar-based business, an online business also requires all the legal paperwork. So when you start your business, make sure to fulfill all of your legal paperwork.
To build a solid foundation, you need to ensure all of the following aspects are fulfilled –
Register your business with the appropriate government authority.
Get all the permits and licenses ready.
Meet all the sales and federal tax requirements. Apply for Federal and State tax ID numbers.
These requirements will vary from one state to another. So, make sure to research all the requirements of the state you are doing business from.
Build Your Business Website
Having a brick-and-mortar store is very important if you are doing business in a physical store. But, for online businesses, having a website has the same level of importance. When you build your website, consider different payment processors. You should also hire a website developer who can help you build a website for doing business soundly.
While you are at it, look for a website host that provides you with a fast loading speed. Also, try analyzing the business websites of other businesses in the same industry and check what they are doing. At the same time, try to look for your source of product supply and your inventory. You should also consider the mode of delivery you will be choosing for your online business.
Develop An Online Marketing Strategy
Since the business is online, it is only viable for your marketing to also be done online. Once you have a business strategy ready, you will understand how to develop a marketing strategy for the potential market you are targeting. You can choose social media, PPC, and various other methods for marketing your business and spreading the word about the business you are going to launch.
Bottom Line
Once you are ready with your plan, business name, website plans, marketing, and all the other aspects mentioned in this article, you are ready to start a business online. Online business may seem cost-effective, and you may or may not have a physical inventory, but you need to get all the mentioned aspects right. I hope that this article answered your queries.
However, if you have any additional questions about starting an online business, let us know through the comment section. We will get back to you as soon as possible.
More Resouces: