How To Write A Blog Post: A Step-By-Step Guide
Blogs have grown to become something equivalent to magazine columns of the 1990s. As a professional writer, it feels great to have your own column where you share your thoughts on your preferred topic for a community that tunes in to read your opinions regularly!
Yes, your creativity is vital, but so are your research skills. But that's not all – there's more to writing a successful blog than just everyday creativity or even intensive research skills. As a professional blogger, you can't afford to fall out of Google's favor when you think about it.
Let me tell you how to write a blog – keep reading to find out more on the same.
Running Your Own Magzine Column: I Have A Blog!
In the early 2000s, the concept of blogging was new, and nobody could have predicted that someday people would be able to monetize their blogs and branch out into something completely new like affiliate marketing or even influencer marketing – if you think about it, blogging has a profession has evolved, and today, it is one of the most popular professions in the creative world.
After watching too much American television while growing up, I could not imagine a future where I wasn't living in New York, writing a column for some cool magazine like Vogue – sounds very Sex And The City, I know! But I wanted just that job.
Once I grew up, however, it wasn't like that anymore until I stumbled upon my current job – yes, I am not living in New York, but that hasn't stopped me from writing magazine columns! I might not be writing for Cosmopolitan but beating Instagram and IMDB with my blog writing sure was fun.
So stay tuned because I am going to tell you how to write a blog – simply scroll down and find out all that you need to know.
Join The Blogging Revolution: How To Write A Blog?
You might be wondering how to write a blog, but the truth is there is no way I can teach you how to write anything if you don't have a passion for writing in the first place – if you aren't good at it, then you won't be able to learn it! When you are writing blogs, you just need to keep up with the latest trends and a few evergreen tricks for maximum advantage in terms of ranking!
Scroll down and find out how to write a blog with ease and ample creativity!
1. Be Creative…But Also Learn How To Creatively Dissociate:
In the world of blogging, you need not learn how to write it – your focus instead must be on how to create a blog. You need to be creative about your blog. Always experiment but only after you have done intensive research. After all, it's not just about your content.
It's also about the pictures or videos you are using or even the quotes you are adding to your article. As a result, it is highly possible that you might feel that every blog post is taking more time than you have on your hands – in that case, you need to learn how to dissociate creatively.
2. Be Authentic…But Also Perform Competitive Analysis:
While wondering how to write blogs, don't forget that it's all about authenticity at the end of the day. Yes, ten other blogs on the internet (like this one) will tell you how to write a blog but that won't really help you if you are not original with your content, images, videos or anything that you choose to add to your blog.
While authenticity is important, you also need to understand the importance of competitive analysis. If you don't keep up with the trends, and more so with your competition then there is no way you can win this one – the whole point is to reach your audience, and you can only do that when you know what's trending!
3. Be SEO-Friendly…But Also Maintain Your USP: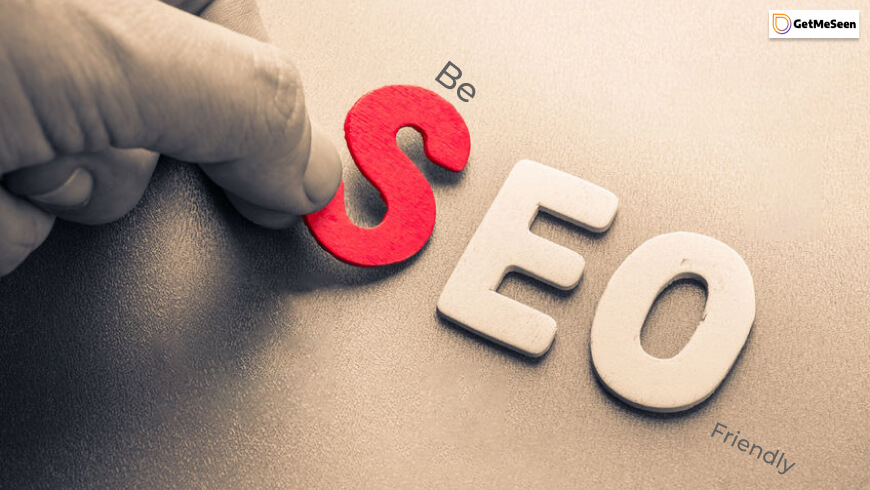 Be SEO-FriendlySearch engine optimization is perhaps the most crucial factor when it comes to ranking on powerful search engines like Google. You got to be SEO-friendly before you can become Google's best friend, and isn't that the ultimate goal?
Maybe not for all of you, but trust me it feels great when your article pops up on top of Google! If you were wondering how to write blog post then you need to understand how SEO works. For instance, your content needs to be simple – small sentences, with even smaller paragraphs for starters.
4. Be Relatable…But Also Dramatic:
Lastly, one of the most important aspects of finding out how to write a blog, you need to understand the whole relatability factor. All the successful blogs out there today are telling real stories of real people but what's life without a little drama?
To understand how this one works. For instance, you are writing about something funny from your perspective but at the same time, you need to exaggerate the story a little while putting it on your blog – see how it works? Yes, be relatable but dramatic to achieve the right balance.
Frequently Asked Questions (FAQs):
1. What Are The Steps To Writing A Blog Post?
Simply follow the steps mentioned below for writing a blog post:
Choose a compelling topic.

Come up with good titles.

Make an outline for your content.

Explain your connection with the chosen topic.

Be clear with your preferred layout.

Write from your heart.

Propose solutions.

Don't ignore SEO.
2. What Makes A Good Blog?
Any good blog will always be authentic, engaging, and very relatable. If your audience is not able to relate with you then there is no way your blog will be a success. As a result, if you want to become a professional blog writer, always focus on creating blogs that are original, engaging, and highly relatable.
3. What Are 5 Features Of A Blog?
The 5 features of a blog are as follows:
Structure.

Visual Aesthetics.

Regular Content.

Internal Linking.

Clear Focus.
4. What Are The Disadvantages Of Blogs?
The disadvantages of blogs are as follows:
100% return is not guaranteed.

More difficult than it appears to be.

Passion is not the only thing.

Requires huge investments.
And It's A Wrap!
Now that you have a fair idea about how to write a blog, what are you even waiting for? Write a blog today, and check out for yourself how it works out! What I have realized in this case is blogging is a passion but at the same time, it is one skill that has a 100% chance of evolving throughout your career!
In the meantime, don't forget to let us know your thoughts and experiences (if you have any) of the same in the comments below.
Read More: