15 Actionable Blog Writing Tips For Beginners
Are you new to the massively competitive blogging market? Are you still planning your blog? Are you worried about becoming successful? Then, forget about your beginner status and instead focus on creating relevant content if authority and success are your blogging objectives! And we are here to help you with some of the best blog writing tips!
Keep reading to find out all that you need to know about starting a successful blog!
15 Actionable Blog Writing Tips for Beginners:
Instead of wondering how to write a blog about yourself, why don't you scroll down and read about the best blog writing tips that can help you get some much-needed attention from search engines? So without wasting any more time, let's get started with these relevant tips – you will soon watch your blog become the authority site in your selected niche!
1. Create A Content Plan:
If you have been looking for blogging ideas for beginners, then that's the perfect first step! Without a good content plan, you simply can't proceed. After all, content is king, and if you fail to produce good-quality content, then there's no way you can do well with your blogging career. So, for starters, begin with an accurate content plant.
2. Create A Writing Schedule:
A writing schedule is equally important. If good quality content is your priority, then, in that case, the next important factor is your consistency. You can't expect to write one blog a month and 2 blogs in the next month and even then become successful. So, make sure that you have a clear writing schedule for publishing content consistently.
3. Consider SEO While Writing The Blogs Down:
One of the best blog writing tips is considering SEO while you are writing your content. Without SEO, there's no way you can write your blogs and expect the search algorithm to take notice of you! In addition, search engine optimization will help your content to rank on powerful search engines like Google – and isn't that what every blogger dreams of?
4. Select The Right Blogging Platform:
Selecting the right blogging platform is quite vital when you think about it. There are two ways to go about this! You can either opt for a platform that's free, like the quite popular WordPress.com, or you can also take the help of a CMS (Content Management System) on a simple self-hosted website.
5. Opt For Compelling Headlines:
Your headlines are more important than you initially figured out – it is, in fact, one of the best blog writing tips that we can give you. You don't want your audience to disappear right after visiting your site – that way, your bounce rate will go up, which is not really a good thing! Moreover, your compelling headlines are perhaps your best shot at obtaining traffic.
6. Use High-Quality Images:
One of the best post tips that we can give you is that you must consider using images that are of high quality! This is because images also help you to get traffic and, most importantly, the authority on search engines. So what's the point of running a lifestyle blog, for instance, if you don't use enough high-quality images for the same?
7. Make The Most Out Of Your Editor's Full Range Of Features:
When you are starting a blog, you must also work on making yourself comfortable and, more importantly, familiar with your content editor. This is perhaps one of the most relevant blog writing tips we can give you! Your search engine ranking also depends upon how optimized your blog is – and this is where the content editor plays a vital role!
8. Schedule Your Content In Advance:
When you schedule all your content in advance, you are also choosing consistency. High quality alone cannot get you the attention you deserve – you will need so much more than just good, original content to get the authority for your blogging site! And consistency is one of those factors – so it's best to schedule your content!
9. Automate Social Media Marketing:
One of the most underrated blog writing tips is about using social media marketing to leverage your website. The thing about obtaining success for your website is that it will need consistency – the same hold absolutely true for any social media marketing campaign. So, if you think you can be inconsistent with your social media, you are absolutely wrong.
10. Build An Email List Seriously:
Another thing that you must consider doing seriously is building your email list! When you choose to build your email list seriously, you will have a list of people who are also dedicated target audience. In this context, you have to make sure that you are also considering doing newsletters to keep your audience engaged once your blog takes off!
11. Use Analytics To Improve Your Content:
You don't need experience in terms of text blogging to understand how well analytics can help you, and not just in terms of improving technical aspects of your site. But at the same time, it will also help you to boost your content. In addition, these data will tell you what you have been doing wrong and what worked – and this will help you to plan for the future properly.
12. Check And Get Rid Of Spam Comments:
You don't need to google 'blog post best practices' to find out the importance of getting rid of spam comments. While comments from your audience are vital, you can do so much better by getting rid of comments that will never bring you the engagement you will need. So, it's best always to track your comments and get rid of spam.
13. Seek Opportunites For Appearance In Other Blogs, YouTube Videos, And Podcasts:
This one's pretty important. Yes, most articles on blog writing tips are about that – but we think you should also seek opportunities to appear on different YouTube videos, podcasts, and other blogs. How will you promote your blog in the competitive digital marketing industry otherwise? Take this as a promotional opportunity, and it will do you a whole lot of good.
14. Follow SEO Principles To Build Your Content:
If you don't follow SEO principles while building your content, especially with a new website, then there's now way search engines will give you the attention you have been seeking desperately. Yes, we all want some attention from search engines – hence, the competition. So, it's better to follow relevant SEO principles for building your content.
15. Be Orginal With Your Content: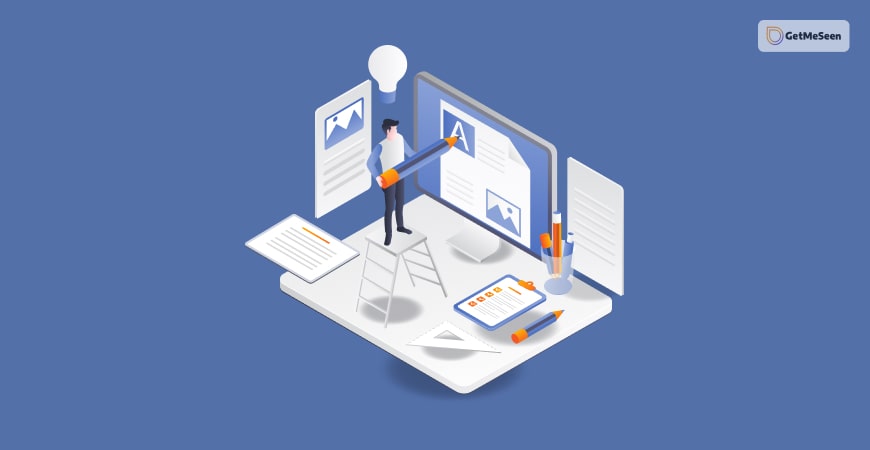 Perhaps, one of the most vital blog writing tips that we can give you is that you must focus on originality. If you aren't original with your content – what are you even doing? Why create content that's borrowed from others? Yes, get inspired, but there's a big distinction between inspiration and copied or, even worse, plagiarized content.
Frequently Asked Questions: (FAQs):-
Check out the most frequently asked questions related to blog writing tips mentioned below.
1. What Are The 5 Most Important Things For Writing A Successful Blog Article?
Ans: The 5 most important things for writing a successful blog article are as follows,
⦿ Compelling leads,
⦿ Magnetic headlines,
⦿ Useful subheads,
⦿ Appealing graphics, and
⦿ Powerful meta descriptions.
2. What Are The Six Pillars Of Blogging?
Ans: The six pillars of blogging are as follows,
⦿ Email Newsletter,
⦿ Site Design,
⦿ A Business Model,
⦿ A Free Manifesto, and
⦿ Effective Self Promotion. 
3. What Are The 5 Easy Steps To Write A Blog Post?
Ans: The 5 easy steps to write a blog post are as follows,
⦿ Select your topic.
⦿ Pick a good domain name.
⦿ Select the blogging platform.
⦿ Choose your theme and hosting. 
⦿ Plan and then start writing your content. 
4. What Are 4 To 5 Characteristics Of A Successful Blog?
Ans: The top characteristics of a good blog are as follows,
⦿ Awesome design.
⦿ A clear, static focus.
⦿ Vibrant community.
⦿ Spectacular images.
⦿ Regular content.
And It's A Wrap!
So now you are aware of some of the best blog writing tips in the market – what next? Starting your own blog, of course! But if you have already started your own blog, tell us your experience about the same – we also want to hear about your past experiences about the same. In the same context, don't forget to share your thoughts related to the same in the comments below.
Have A Look :-