Growth Hacks To Improve Your Content Strategy: The Ultimate Guide To Boosting Your Content Strategy
Developing a content strategy is hard. Developing a content strategy that actually works is harder. You might be thinking that you really know your audience in and out, developing a strategy keeping this assumption in mind. But then, when the strategy fails to generate the ROI you were hoping for, you might realize that you read your audience wrong.
But what if we tell you there's so much more that you can do in this context? How about the ultimate guide to boosting your content strategy? Sounds pretty cool, right? Keep reading to find out all that you need to know!
But First, What Is A Content Strategy?
Before you can google 'content strategy example,' let's review what is content strategy! A content marketing strategy is basically your plan where you use different content pieces (visual, audio, and written) to meet your goals. Here's all that you need to know!
Content Strategy, Defined:
An effective strategy will be able to attract your audience at different stages of the business funnel while keeping them engaged not just during the purchase process but even post the buying stage.
For instance, if your business goal is to boost brand awareness, then you have to come up with a content strategy framework that prioritizes search engine optimization to boost your website visibility on all the SERPs. This, in turn, will boost traffic to your services or products.
More importantly, developing high-quality content is critical for building trust, especially in the case of a new audience base. This also holds true for sustaining your success. Research says that around 70% of marketers today are actively invested in the content marketing industry. As a result, it's only more vital to create an effective content strategy for competing in your niche.
In order to create an effective digital content strategy for websites, there are a few questions that you must ask!
Here's a glimpse!
Who are your readers? Who will read all your published content?
Are you solving any problem faced by a majority of your readers? If so, what problem are you solving?
What makes your content unique from your competition?
Which content format will you prioritize?
Which platforms or channels are you going to use for publishing your content?
How are you planning to manage the whole content creation as well as publication?
Types Of Content Marketing:
There is more than one type of content marketing if you think about it. Here's a list we can quickly recall!
Blogs,
Ebooks,
Case Studies,
Templates,
Infographics,
Videos,
Podcasts, and
Social media.
How To Create A Content Strategy Framework?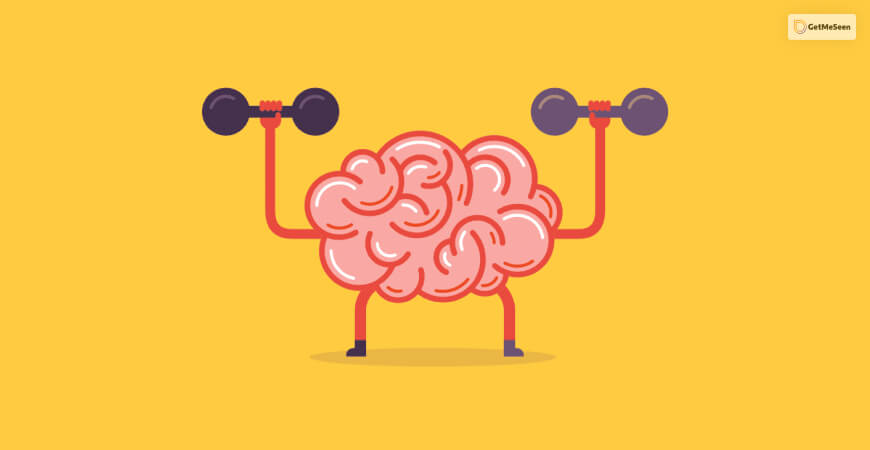 You literally don't need a content strategy course for figuring out that having a strategy is vital for all marketing professionals working in the digital marketing industry today. But how do you create a content strategy framework? Don't worry! We have got you covered.
Start with defining your business goals. What's your end goal? Do you want to create content for boosting your brand awareness, or do you want to multiply your sales?
Conduct good persona research once you have defined your business goals. Next, you have to find out who is your target audience – basically, create the buyer persona in the next step.
Then begins the fun – conduct a complete content audit. Create content and find out what's working and what's not, proving to be effective.
You might not agree, but having a content management system can only make your life easy. A good CMS will you with content creation, publication, and even analysis.
Now you have to figure out which content format works best for you – from podcasts and videos to written blogs, to determine which will be ideal for you before you can begin brainstorming.
Once you are done with brainstorming different content ideas, the only thing that you have to do is find out how to publish and manage your content.
Growth Hacks To Improve Your Content Strategy: The Ultimate Guide
There's no denying that any content marketing strategy takes a while to start working, but that doesn't mean you can't boost your strategy with the help of killer growth hacks. So, if you love organic traffic as much as we do, scroll down to find out how you can boost your content strategy with the help of some growth hacks!
Find Out The Content That Will Fetch You Inbound Links:
The past decade has witnessed Google making several changes in its algorithm, with major updates coming out every few years. Naturally, these changes have different goals and impacts. But the main goal for the longest time has been to change how sites ranked in the past. For instance, before the Panda update of 2011, sites could rank with the help of low-quality links.
But then the update came into existence, establishing 'content is king' and 'SEO is dead.' But that's not entirely true. Today, it's not the volume of links but the quality that matters. And how do you get hold of high-quality links? With the help of content that's link-worthy. Even then, you might not get authority sites to link to your content.
In this case, your best shot is just to reverse engineer the content that has already received plenty of links, develop similar but better content, and simply promote the same to people who have linked to that original piece of content. This will motivate these people to link to your content which is similar but so much more informative.
Create Content Readers Will Be Compelled To Share:
What content strategy jobs will never tell you is how difficult it could be to create content that people actually share. For example, did you know that in every single second, 217000 tweets and 216000 Instagram posts are published? So how do you make people stop and skim your content pieces, let alone reshare or retweet?
If you have read Jonah Berger's Contagious, you will know about the six golden principles behind viral marketing,
Social Currency,
Practical Value,
Triggers,
Public,
Emotion, and
Stories.
But what's the guarantee this one always works? After all, there's so much content being uploaded every minute. In that case, there's an adapted version of the reverse engineer technique we have mentioned above. Instead, keep up with Google's news section and Google Trends to know what people are talking about.
Then incorporate these trends into your evergreen content, especially in your headings, meta description, and even feature image.
Work On Developing Content That Will Rank Better:
So you have understood the reverse engineer technique for making people share as well as a link to your content more and more. But what about ranking? There's no content strategy template that will give you a ranking formula which somehow always works. But what you probably didn't know is that you can take a more logical approach to create ranking content.
You don't have to worry about the quantity while creating content pieces – instead, worry about the quality and a little about your word count. For example, SerpIQ had a study that proved how content with more than 2000 words had more potential to rank as compared to shorter pieces of content. Other experts like Eric Van Buskirk and Brian Dean also conducted studies and came to a similar conclusion.
"Based on SERP data from SEMRush, we found that longer content tends to rank higher in Google's search results. The average Google first page result contains 1,890 words."
Simply put, create longer content, and don't just do it because you have to write more words. Do it because you have to add information that's relevant, do it because you have to add value to your content – and that's literally how you hack the SERPs! Remember, if you are able to create a content piece with around 1900 words, then statistically, it might just go to the first page.
When you increase that 1900 to 2500+ words, you will find out that the article has more potential to rank within the top 3 results on the search engine.
Piggyback Your Organic Traffic:
There are so many websites with solid organic traffic that it is difficult, more importantly, time-consuming, to reach that position for any new website. Creating a successful content hub, like running an effective marketing program with solid traffic, will take you so much time. There is actually no easy way to do it!
But there are one or two things that can be done to speed up the process. So we just mentioned websites with solid and consistent traffic – what if there was some way to piggyback traffic from these blogs to your site? Well, there's one way! Guest posting is a technique that is old as google itself.
You basically will publish your content on these authority sites, and in return, you will be able to obtain a link from them. This will not just boost your SEO strategy but also attract an audience base. So building your audience base with guest posting is perhaps one of the most underrated techniques in content marketing today – but trust us, it always works!
Publish More, Instead Of Creating More Content:
So we have discussed so much about reverse engineering, brainstorming, and even personal development, but now let's look at this more ethically. Have you given any thought to repurposing your old content? That's exactly what we will discuss in this section!
So let's say you have been publishing content for nearly a year now. Naturally, over this time, you have published blogs, infographics, videos, and the like – so why not repurpose this content? You just have to take your blogs and give them a new format – perhaps a video? Perhaps a Q/A format? And the same for your visual content – why not turn them into blogs?
The best part about this hack is that it's super simple to implement, and more than that, it ends up saving a whole lot of time. Moreover, it's fun to repurpose old content – people do it always on social media sites, and isn't that exactly what we are suggesting?
Just For Fun: Content Strategy Quotes From Experts!
Welcome to the bonus section! Just for fun, let's check out some of the top content strategy quotes mentioned below. Then, you just have to scroll down to check out the fun section on content marketing!
Content isn't king, it's the kingdom.
Content builds relationships. Relationships are built on trust. Trust drives revenue.
Content strategy connects real content to real people.
Content marketing is like a first date. If you only talk about yourself, there won't be a second one.
Without strategy, content is just stuff, and the world has enough stuff.
Good content should be at the heart of your strategy, but it is equally important to keep the display context of that content in mind as well.
Content marketing is all the marketing that's left.
The only way to win at content marketing is for the reader to say, "this was written specifically for me."
Strategic content marketing actually costs less per lead and generates more qualified leads than traditional marketing.
Traditional marketing talks at people. Content marketing talks with them.
Content marketing is all about telling a story.
Actually, talk to your customers. Use the language they use. Talk about the things they talk about. Never feed salad to a lion.
The key ingredient to better content is separating the single from the stream.
Good content is not storytelling. It's telling your story well.
What separates good content from great content is a willingness to take risks and push the envelope.
And It's A Wrap!
So that's all about boosting your content strategy! Now the main question is, what do you think? It was a lengthy discussion, we admit, but don't you think it was worth all the discussion? And if you have been working in this industry for a long time, then you must have some experience in developing a killer marketing strategy for your brand.
So tell us your thoughts on developing an effective content marketing strategy! While doing so, don't forget to share your experiences with the same in the comments below!
Read More: