Beginners Guide to Social Media Marketing
In this tech-driven world, social media marketing has become one of the most effective ways to grow your business. I am sure you have heard the term social media marketing before, but you could not comprehend what it means. 
I am a social media marketer myself, and I have been in this business for the last five years. Since you are reading this article, chances are you want to give social media marketing a shot. 
If so, then you are at the right place; as in this article, I will be telling you everything related to social media marketing. This article is going to serve you as the beginner's guide to social media marketing. 
So without further adieu, let us get started. 
What Is Social Media Marketing?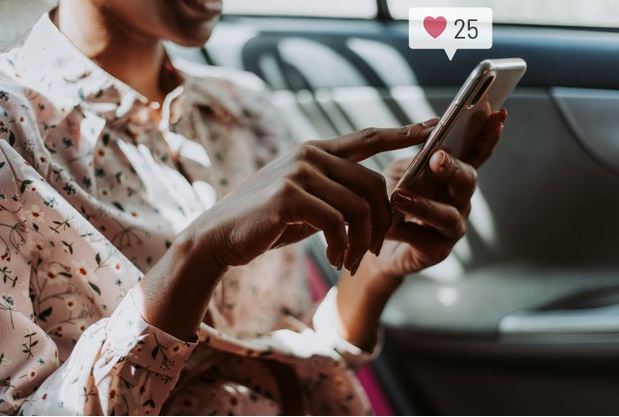 In simple words, social media marketing in the form of marketing which is done on social media platforms. This marketing can be of anything such as products, services, events, and even people themselves. 
There are more than 3 Billion active social media users on the Internet, which is why creating and maintaining an online identity for businesses has become so important. 
It is not just about the number of people that are active on social media; it is also the amount of time they spend on social media. A user spends an average of 2.2 hours per day on social media. 
Social media also influences the emotions and buying decisions of people. No doubt it has changed the way we connect with people.  
What Are The Various Social Media Platforms? 
There are numerous social media platforms on which you can market your product and service. The most popular social media platforms are: 
Instagram is one of the best platforms for social media marketing; it has over a billion active users. It was launched in 2016, and since then, its popularity has been on the rise. 
Facebook needs no introduction; it is the most popular and the most widely used social media platform on the face of the Earth. It is a very lucrative platform for social media marketing.
Twitter is yet another social media marketing platform. The best part about Twitter is that it has around 500 million tweets per day which increases the chances of social media marketing to the next level. 
There are a lot of other social media platforms as well, but these two are the most popular ones. Using these social media platforms will increase your chances of selling your product.  
Social Media Marketing 101 – A Beginner's Guide
In this section, let us delve deep into social marketing by taking a close look at the steps that you can follow to have effective results with social media marketing. 
1. Know Your Goals and Objectives
In order to start with social media marketing, the first thing you need to ensure is that you have a clear idea of the goals and objectives that you are willing to achieve. If you have your goals and objectives figured out, then the rest will take care of itself. Ask yourself what you really want out of it. 
Are you hell-bent on creating brand awareness?

Do you want to widen your customer base?

Do you want to boost sales?

Do you want to build a community? 
If you have the answer to these questions, then content marketing becomes a lot easier. 
2. Identify Your Target Audience
As a businessman, you should know your target audience. What kind of audience are you trying to sell your product and service to? You have to optimize your social media platform in such a way so that you can get a clear understanding of who your target audience is. Trust me, when you have the idea of your audience, social media marketing becomes a lot easier. 
3. Start Small
You do not have to create accounts on all the social media platforms that are available out there. You can start by just creating one account and see the results. Making too many accounts would not be that productive. You should create two accounts, one your primary account and the second one to complement the first one.   
4. Keep A Track On The Effectiveness
Social media marketing allows you to grow in infinite ways and the best part about social media marketing is that you get to keep track of your results. You can modify your content according to the wants and needs of your audience.  
5. Create A-Team
In order to get success in social media marketing, you need a team. In the beginning, it's fine to start with a person or two, but eventually, you will need more and more people as your business starts to grow. There will be areas on which you will need to focus more; you will be required to delegate your work sooner and later. 
What Is The Best Social Media Marketing Strategy?
Down below are some of the best strategies that you can implement if you want effective results on social media marketing.
I know you are already aware that for the best results, you have to post on a regular basis, but that is just not it. You have to focus more on the consistency than the frequency. Start with posting two content daily. Be consistent about it until it proves to be ineffective.  
Strategies For Engagement  
The main reason why you should post content is to provide value to your readers. Do not focus on the product; instead, post about a feeling that is associated with using the product. This helps to build a connection with the users. 
Final Thoughts
There you go, that was pretty much everything you needed to know about social media marketing. I hope this article has given you some basic insights into what social media marketing is. 
I hope you have found this article to be informative. If you have any further questions or feedback, you can consider leaving them in the comment section down below. 
Read Also: