Top 10 Best SEO Audit Tools For Better Website Analysis
There's probably nothing more annoying than a random algorithm update on some platform leaving digital marketers lost amongst a plethora of SEO audit tools. Yes, we have all been there, and we have all somehow managed to survive. But what if I told you that the tools I am going to tell you about could change your life forever!
What if, for a change, you might have some time for your social life? Thanks to the best SEO audit tools, you can relax a little from your overworked career in marketing. So instead of wasting any more time, let's dive straight in! 
About SEO Audit Tools:
If sudden updates were not enough, search engines are becoming increasingly mysterious, and without the right SEO audit tools, it's almost impossible to implement a successful digital marketing strategy. In fact, we still don't know for sure which sites are going to rank on search engines and which are not.
Since there's not much guarantee on what basis powerful search engines like Google review any site. This is why we need to understand how SEO site audit tools function. It's probably our best and only shot for figuring out how to optimize all our posts and monitor progress while aiming to rank our website on search engine result pages (SERPs).
10 Best SEO Audit Tools:
The mentioned audit tools below are all free, but there are some features that you will have to pay for in the long run. As a beginner, you might not need all the features, but with time, you will definitely have all the features. Thus, the top tools for SEO audit are as follows,
1. HubSpot Website Grader

HubSpot Website Grader is one of the best free website SEO audit tools out there. You just need to provide your website link and then send your an analytical report highlighting SEO insights where the action is needed.
Pros:
Simple user-interface.

Analyzes SEO, mobile-friendliness, security, and overall performance of the site.
Cons:
Not enough data.

Conflicting infographics.
2. Google Search Console
One of the best SEO audit tools in 2022, Google Search Console, is a collection of tools that can help your brand rank well on the search engine result pages, letting your target audience find you easily.
Pros:
Gives rich, in-depth results.

Shows the complete index.

Great for insights for both impressions and clicks.
Cons:
Inconsistent data

The protocol for conducting keyword searches is confusing.
3. Google Analytics
Google Analytics's paid version is considered great, but even if you opt for a free version, you can easily monitor and manage your site's SEO strategy. This works much better than your local SEO audit tool, especially when you use both Google Analytics and Google Search Console.
Pros:
Easy integration of other Google tools like Google Search Console.

Provides in-depth reports on where website traffic is visiting from.
Cons:
Reports details are presented in a very complex manner.

The real-time dashboard does not work accurately often.
4. UpCity Free SEO Report Card
SEO audit tools can be of several times, and UpCity Free SEO Report Card is just one type. This tool provides a report card for free, analyzing your website accurately and monitoring competition as well.
Pros:
Easy to understand and use.

Tracks competition and provides in-depth SEO insights.
Cons:
Poor customer support.

False marketing about the accurate number of leads and clicks.
5. Internet Marketing Ninjas
Internet Marketing Ninjas enables users to monitor competition, boost organic website traffic, determine meta tags and optimize pages for keywords. One of my favorite audit tool, this one has several tools that can help you improve SEO greatly.
Pros:
Several free tools for marketing solutions and strategies.

Excellent user experience, resulting in conversion.
Cons:
Terrible employee reviews.
6. Bing Webmaster
Mircosoft also wanted a piece of the big pie called the best SEO audit tools, and wham, Bing Webmaster, was here. Even this one provides SEO insights, other analytical reports, and even backlink profiles.
Pros:
Easy transfer of properties from Google Search Console.
Cons:
The tool for keyword research is great, but it needs a lot of work, especially more context.
7. Google Trends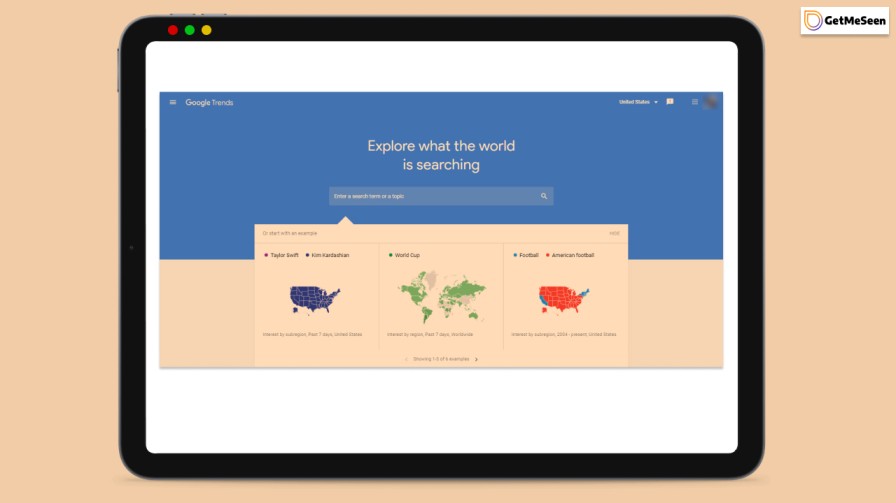 This one's perfect for new businesses wondering where to start. In that case, knowing all the trends is pretty essential, and it might do your business better than you ever expected.
Pros:
Industry experts recommend the keyword search feature as excellent

The charts detailing comparisons are extremely helpful.
Cons:
The 'related topics' section does not have much relation to any current searches.

The accurate and precise search volume is not displayed, but instead, just the range is presented.
8. Seolyzer
Seolyzer is one of the top audit tools that help users find out how powerful search engines view their websites with the help of SEO tools and crawling facilities. The tool can also help you with identifying error codes if any.
Pro:
GZIP is enabled. 

Presents error pages, if any. 

Excellent data analysis
Cons:
The primarily free but

paid version

has the most crucial features

Framers are present.

It requires the Google Chrome browser.
9. SEOquake
This one's probably the easiest and fastest tool out there. It's a simple Google chrome extension that you can use for monitoring the SEO parameters of any web page. The best part? It's fast, and it also happens to be completely free.
Pros:
Provides rich, in-depth SEO insights.

It's quick and primarily free.
Cons:
It is not at all visually pleasing.

Issues related to visibility.
10. Seobility
One of the top SEO audit tools out there, Seobility is an excellent tool for checking your SEO. All you need to do is enter your website link, and you will start receiving tips and tricks on how to improve what you have been doing.
Pros:
Excellent alternative for monitoring SEO.

Tracks website's performance and helps the site to rank.
Cons:
Too many

advanced features

.

Not suitable for beginners.
Frequently Asked Questions (FAQs)
Conclusion
Now that you know about the ten top SEO audit tools, it's time to start your own research and find out which tool or even which combination works best for you. If you have been looking for 'how good is the on-page SEO site audit on raven tools' on Google, like thousands of other people, I would say it's time to stop.
Stop searching for 'raven tools SEO audit' and start exploring the internet with the tools that are better, more essential, and more qualified to help you craft a terrific SEO strategy.
Also Read: